Hi, my name is Nannette and I am a shoe addict. I love shoes. I want shoes. I must have....SHOES. It's not even that I want to wear them....I just want to collect them. They are art to me.
I come from a long line of shoe addicts and I've been hypothesizing for years now that it's genetic. Could be that I'm rationalizing or it could be fact. You be the judge.
Here is my niece (who is now 21 and still a full fledged shoe person):
Here's Mina pimpin' her kickass pony-hair leopard print ballerina flats (she's all about the flair):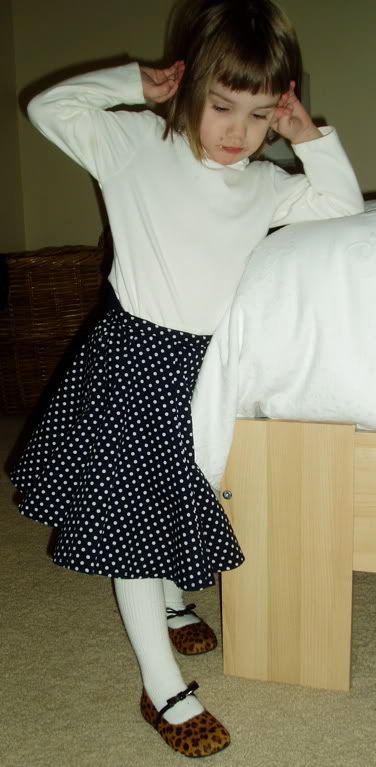 Here is the latest member of the shoe fan club:
She can work it on the runway too:
She's got the gams to go with it (a family trait - because what good is a killer pair of heels if you ain't got the gams?):
And here's her response when I suggest "MORE SHOES!":
Because a girl can never have too many options (or shoes, for that matter).